Process of Making a Kimono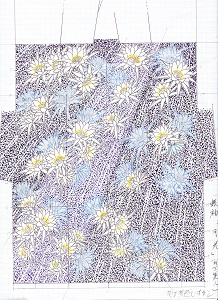 Design a drawing of a kimono. This design expresses epiphyllum xypetalum lighted by moonlight.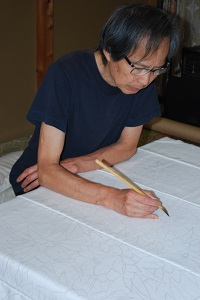 Make a rough sketch on a tacked kimono (sewed temporarily) according to the design.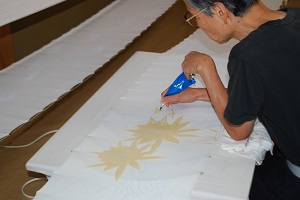 Apply Mochi Nori (dye-resistant pastes) on the areas that need to be left white. Place sawdust on Mochi Nori, and dry it thoroughly.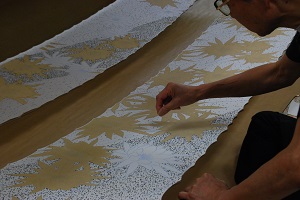 Apply Makinori (dye-resistant Pastes) for drawing stipple pattern. Makinori is a dried powdery paste that consists of Mochinori and zinc dust.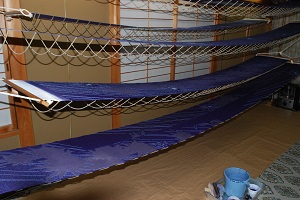 After dye-resistant pastes are entirely dried, draw Funori and soybean liquid to make paste to be attached to the cloth firmly. Dye cloth with colors and wash the paste away.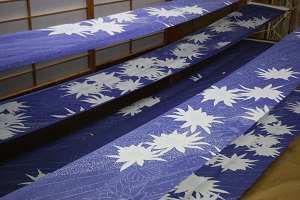 Areas where dye-resistant pastes were applied originally (flowers and stipple pattern) remain white.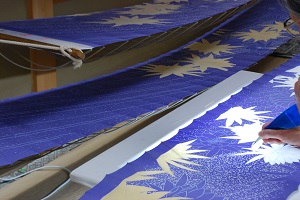 Draw water and apply Makinori again.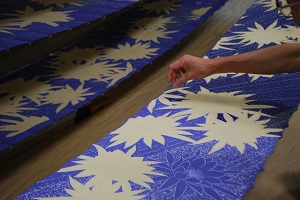 Apply dye-resistant paste on flowers again.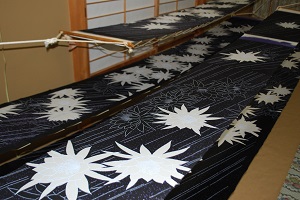 Dye a kimono with plant-derived colors called Sandoguro.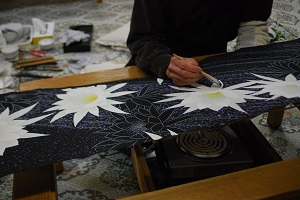 Gently perform Sashiyuzen. Gradate the edges of the white flowers.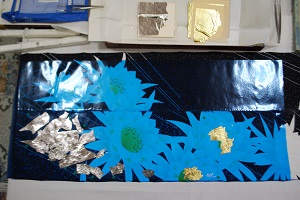 Steam the cloth and wash Itome.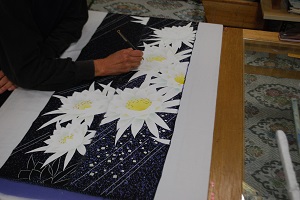 Apply gold leaf and silver leaf on the cloth. Finish the details.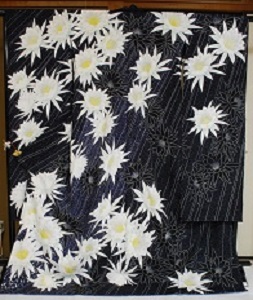 GEKKO which is sewed temporarily.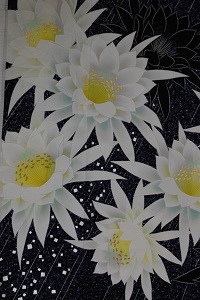 Expanded image of epiphyllum oxypetalums.