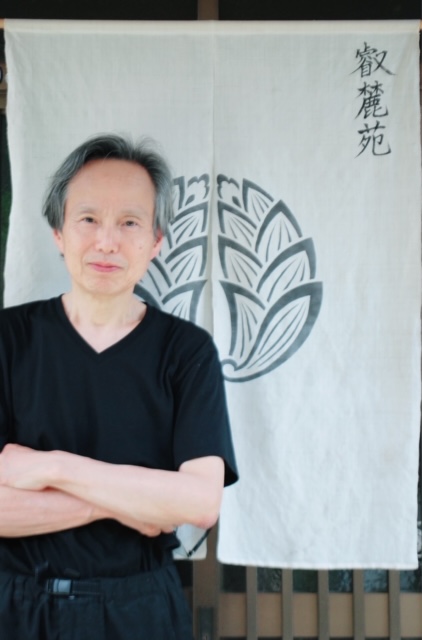 Masahiro Nakagawa
Artist
The artist, Masahiro Nakagawa, was born in Sumoko city in Hyogo prefecture in 1950. In 1972, he started Yuzen dyeing in Kyoto. He learned traditional Japanese painting from Mr. Hisashi Konishi in 1975 and opened his own art studio in 1977.
Types of kimonos can be classified into dyeing and weaving types, and his specialty is hand-painted Yuzen which is a form of dyeing.
He draws designs on kimonos meticulously with traditional dyes and utilizes Japanese traditional dye-resistant pastes, which are called Manori, Makinori, and Shirozukenori. His kimonos are regarded as high-quality and filled with originality.
He is a regular member of the Japan Kogei Association and has received many awards since 1983. Also, he collaborated with WPHH (a group of Franck Muller, a Swiss watch company), and created a kimono that has Muller's watch motif (see the image).