Kofukuji Temple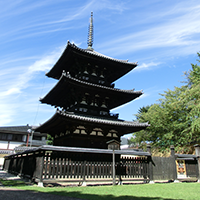 This beautiful three-storied pagoda is the oldest structure in Kofukuji Temple.
Local belief-1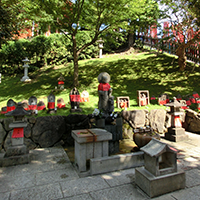 Local people visit these stone images of "Jizo", who is the Buddhist guardian of children
Old entertainment district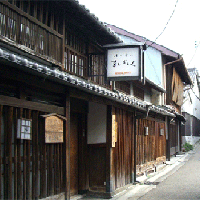 This is where geisha and maiko (apprentice geisha) work as professional entertainers
Local belief-2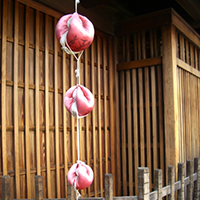 These charms are often seen at the doorway of each house. They are the guardians of the family.
Traditional medicine shop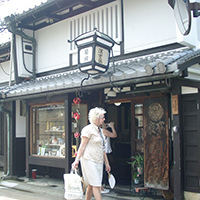 The oldest medicine shop in Naramachi, which can date back to the 12th century
Traditional House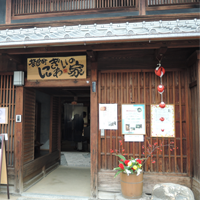 Traditional houses are called "machi-ya" in Japanese, which means "townhouse". They were originally built as a merchant's shop and residence.
Old "machiya" townhouses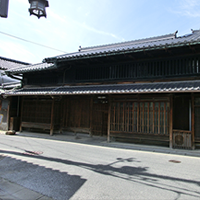 The merchant house was narrow but very deep because land taxes were assessed on the width of the house's frontage.
"Tsubo-niwa" inner garden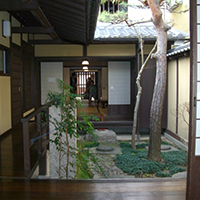 There is an inner garden in the middle of this townhouse in order to get sunlight and fresh air into this long house
Lattice windows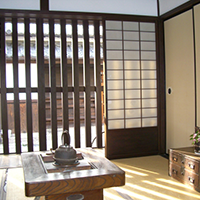 The lattice windows let sunlight and breeze into the house, but they don't let passengers look into the house while the inhabitants can see the outside clearly.
Local Buddhist temples and Shinto shrines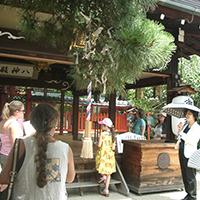 We have two major religions in Japan: Buddhism and Shinto.
Daijoin Garden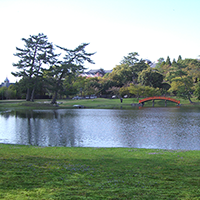 This recently restored garden was originally designed and laid out by Zen-ami, the famous gardener in the 15th century.
Inside of the houses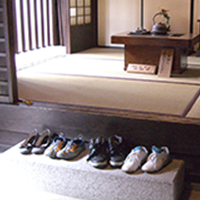 Be ready to take off your shoes to go inside of the "machiya" house