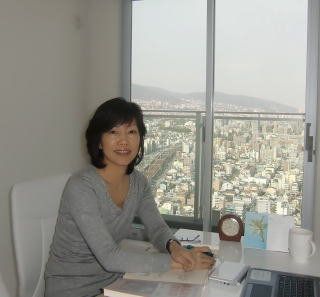 This is Yoko Hamasaki.
I was born in Osaka, Japan on February 6, 1963. Currently, I live with my husband in Kobe. He manages a computer software company in Osaka. We have two grown children who live independently.
As to how I spend my spare time, I am fond of reading books, painting, cooking, gardening and traveling.
I have a bachelor's degree in English and American literature from Bukkyo University in Kyoto. In addition, I learned linguistics and mastered lots of teaching methods at ARC Academy in Osaka. I passed the Japanese language teaching competency test to become a qualified Japanese language teacher and I have taught Japanese for 19 years in Japan.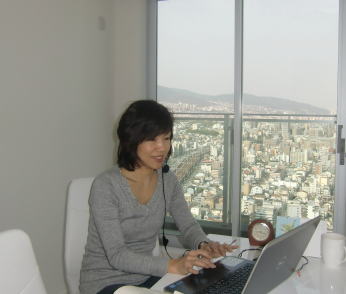 When I was a child, my dream was to become a novelist but I realized that my passion is teaching. And now I am really enjoying this vocation. I am very much fascinated with teaching Japanese to students from different walks of life and I certainly have set my heart on it.

I don't only possess the skills but also the right heart in teaching Japanese language.

It's my desire to help you enjoy learning Japanese both inside and outside my class.
Let's have fun as we journey together in your language learning! I am looking forward to meeting you!

Yoko