Sightseeing in Singapore
Now, Japan is fully summer season, however Malaysia, Singapore is not so hot!!
The daytime is really 2 hours short, it's 7 to 7 due to the equator is north sided.
It seems, 2 times of autumn and summer are there in a year.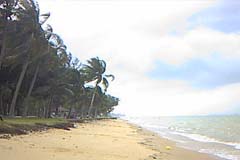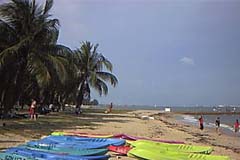 11:30 Whether the storm at the seaside wind blow 15m/s only in 3hours after, calm wind at 3m/s
Paragliding in New zealand!
From the first flight day in NZ, A Newzealander had been really welcoming at Taulanga.
Furthermore, we had happy his home's stay, even if it's sudden.
We had been felt that no more existing the border among the paragliding flier

21th March 18:05 Finally, taking the fright, destination is NZ!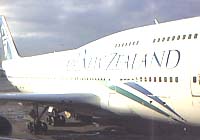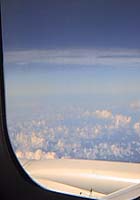 NZ air In the sky over NZ
NZ nature sights and economics are really different from Japan's one!
To me, it's deeply surprising which be changed the way of my life thinking,
It's a Paradise of the earth.
All lands are like artificial park, however its a natural park!
Yes, it's a rich and beautiful nature world.
22日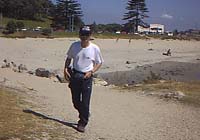 タウランガビーチ
今回の全旅程が充実したのは、ひとえに日本のFlyerのお陰でした。。。
最初は、Mt Edenで市街を一望。
到着するなり、街ながらパラグライダーの香りがするほどのMt Eden。。。
車を降りるといきなりパラグライダーの香りがするほど緑豊かな噴火口跡が街中にあるんです
23日
オークランドからタウランガに向かう途中もずーっと公園かゴルフ場のような牧場と自然景観が続きます。
カメラに収めようとしている自分が寂しく思うほど、日本と同じ島国ながら、
その違いはまさに不公平とまで感じました。

タウランガは、出国前に旅行パンフレットで見て、是非一度行きたい、もし飛べたら最高だろうな!って
思っていたところです。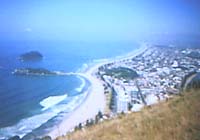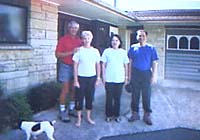 24日
25日
26日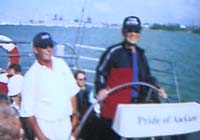 27日