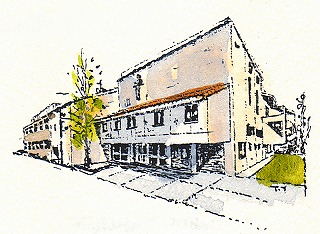 Welcome to Toyonaka Church!

Established in June 1922, our church celebrates a history of 95 years.

We belong to the Protestant denomination, United Church of Christ in Japan.
Our active church membership, currently around 250 is served by two clergy.

Our church was rebuilt and dedicated in June 1998, followed one year later by the
installation of a Mander pipe organ whose music beautifully accompanies our services
each Sunday morning.

All are welcome here!


Address: 1-2-28 Suehiro-cho
Toyonaka-shi, Osaka-fu 560-0024
Japan
Tel 06-6852-3078
Fax 06-6855-1081
E-mail t-church@gaia.eonet.ne.jp(church office)






Sunday worship services every Sunday 10:20 a.m.



"…and you will know the truth, and the truth will make you free." (John 8:32)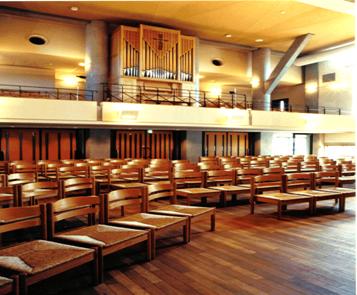 Sanctuary and British-made Mander organ.



Aside from our worship services, Toyonaka Church
offers various sharing and learning programs and opportunities.
Regular Meetings
■ Sunday School
Pre-school, Primary school
Every Sunday 9:00 a.m.
■ Inquirers' Class
Every Sunday following the worship service

■ Bible Study&Prayer Meeting
Every Wednesday 10:30a.m. & 7:20 p.m.



Address: 1-2-28 Suehiro-cho
Toyonaka-shi, Osaka-fu 560-0024
Japan
Tel 06-6852-3078
Fax 06-6855-1081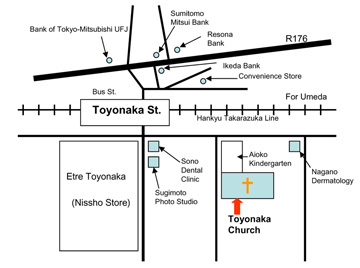 magnify
Take the Hankyu Train Takarazuka line to Toyonaka. Go to the South Gates.
Exit at the wicket where straight ahead you will see a staircase as well as
a set of escalators to ground level. Take the staircase or escalator down to
the street level. Go to Exit 3 to your right. Cross the street at the pedestrian
light. Turn left to cross the street again to face Sugimoto Photo Studio. Once
across, walk straight ahead along the sidewalk parallel to the elevated tracks
to your left for one short block. At the first corner, turn right. The kindergarten
is the first building on your left and the church entrance will be the next set of doors.
If you need directions for driving to Toyonaka Church,
contact the church office for a map and directions to
be sent by e-mail or FAX.